Our Workshop
File work "Guillochage"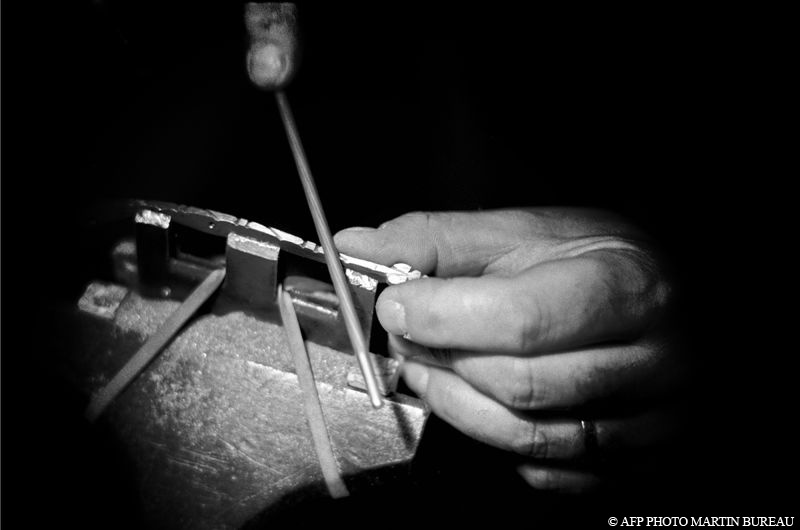 All our springs are hand filed and have a blade-stop system. We do not make cheap industrial welded bee springs either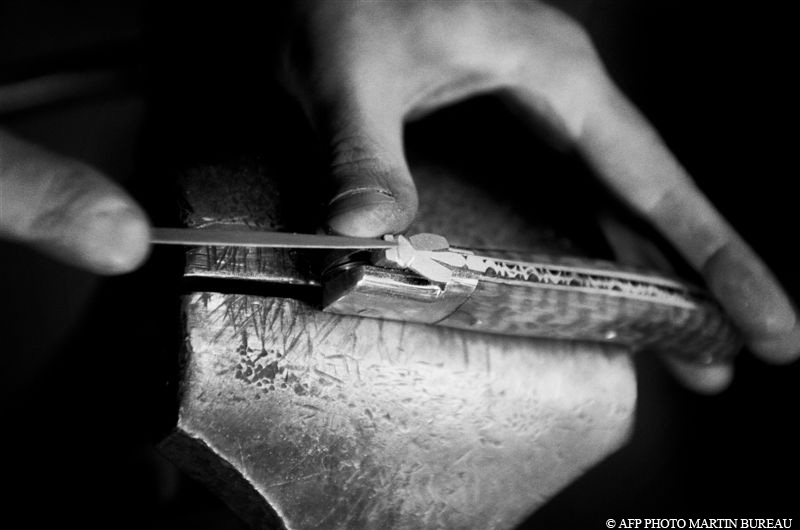 All the bees are forged (no cheap welded springs at Fontenille Pataud) and filed twice : 1st file work before assembling and 2nd before final quality inspection and checking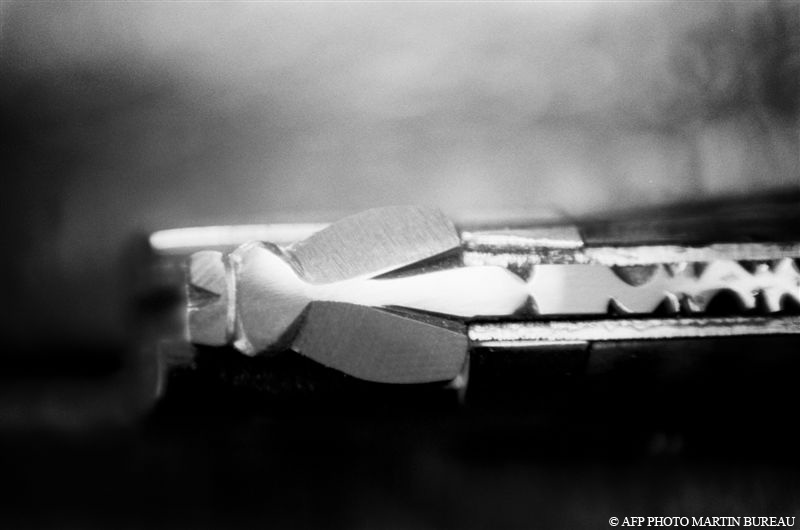 Here is what the final product looks likes
Selection and spare parts work
All our blades are finely and carefully polished by a team of skilled workers (with buffalo grinding wheels) to guarantee top quality products. Our trademark Gilles® stands for quality of workmanship and commitment to excellence
Bolsters are meticulously filed to guarantee a perfect fit with the handle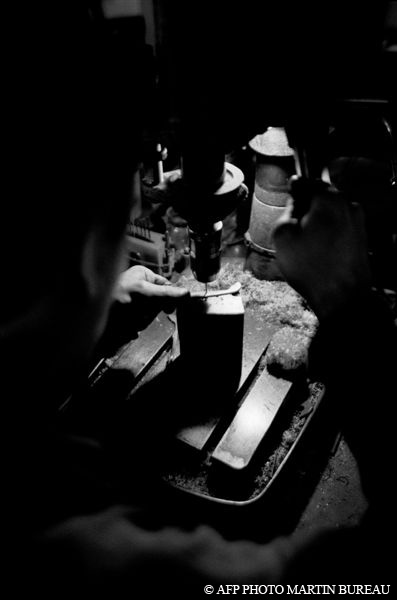 Drilling carrefully and precisly the forged springs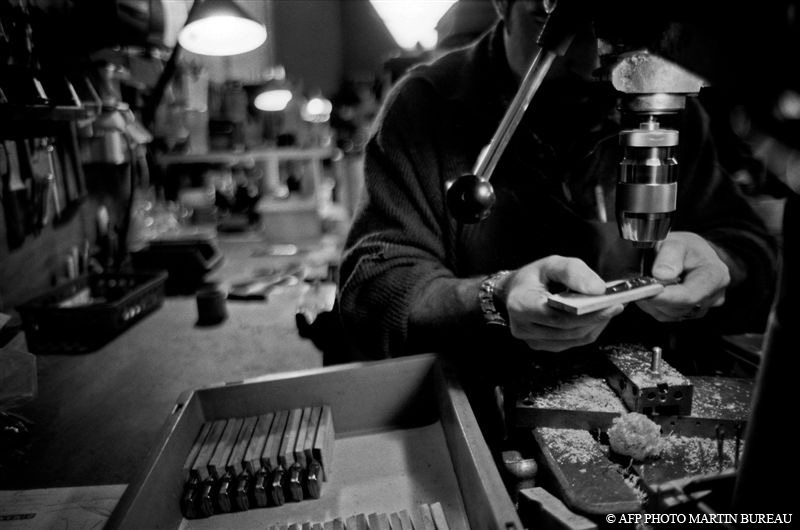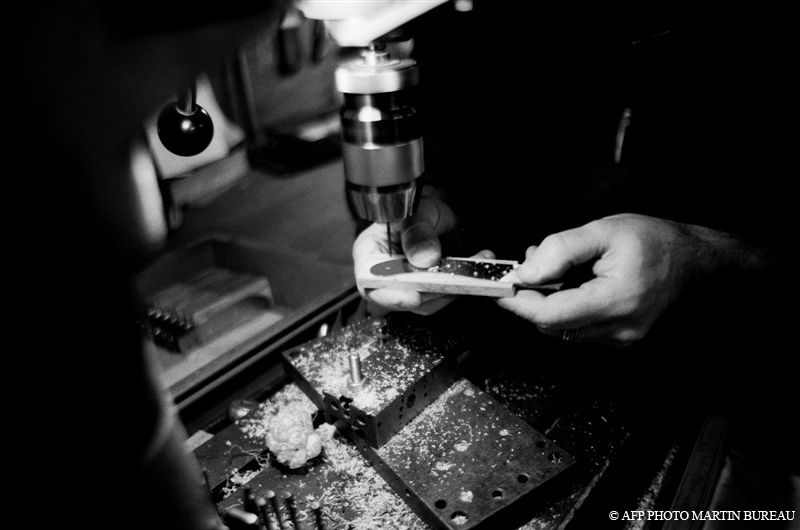 Drilling the olive wood handle before assembling
Selection of handles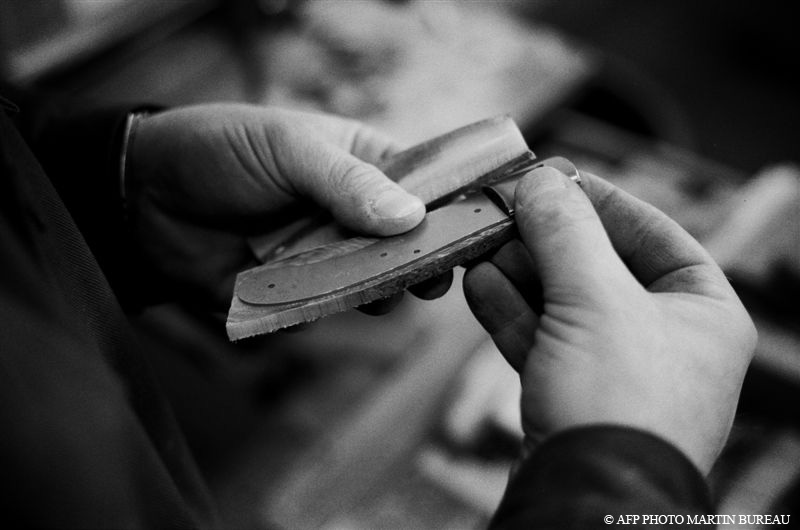 All scales are carefully selected to make sure they match as much as possible
How we assemble the handle. From right to left : Rectangular scale with shepherd's cross / outline grinding / first shaping and polishing
Laguiole Making of handles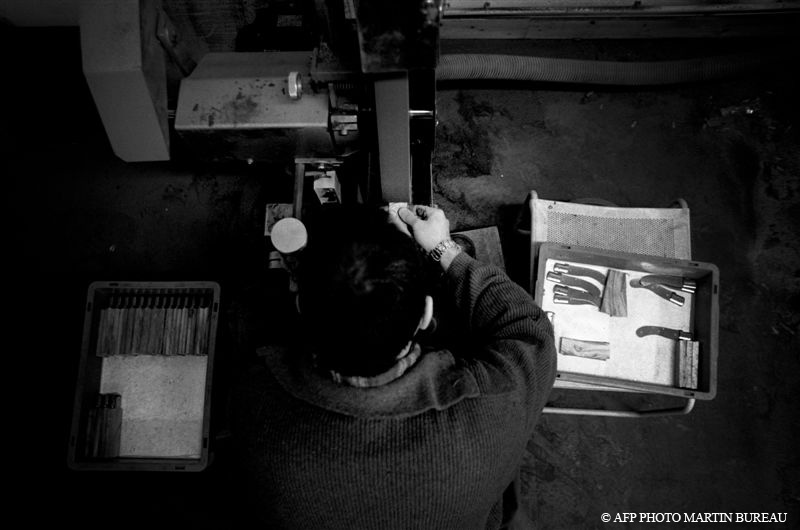 Individual adjustment of each scales
Rectangular scales are worked on the wheel until getting the desired shape
Assembling & bench working
We take particular care in making perfectly solid knife (no play at all)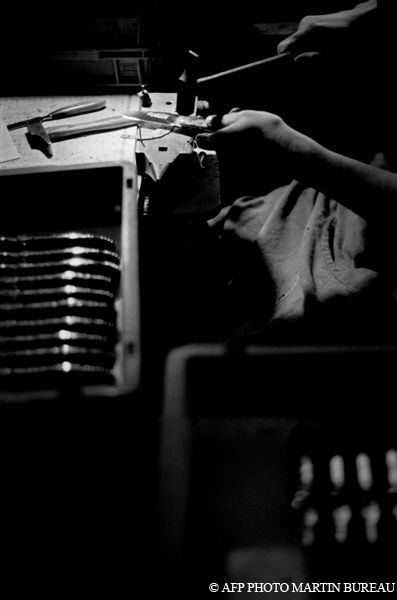 Sharpenning the blade
All our blades are sharpened by skilled craftsmen. High quality steel and thorough polishing make the blade very sharp and easy to sharpen later on
Heat Treatment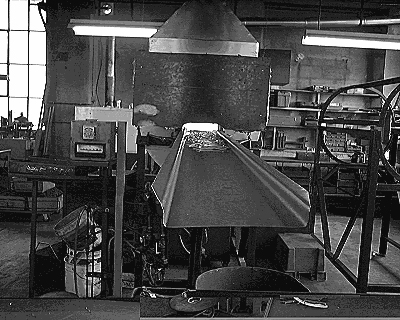 Blades, springs, corkscrews etc.. are made from various type of steel ; each having its own hardening treatment (oil, water, temperatures)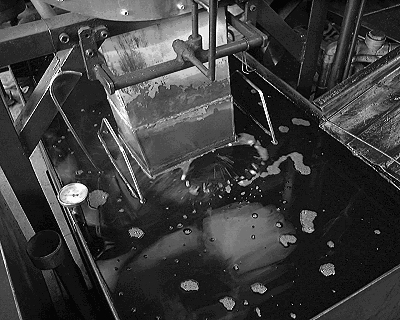 Heat treatment process is applied to blades and springs to give them strength and elasticity; then, hardness is checked. Swedish Sandvik stainless 12c27 steel blades are 56 Hrc controlled. Our latest blades, made from RWL 34 special powder stainless steel are hardened to 60Hrc
Damascus steel at François Morier workshop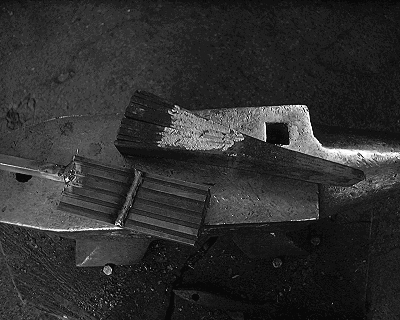 Making Forged Damascus steel. First different types of steel and metal are put together then forging takes place. The blending of the various types of steel is made possible by forging. After forging, the metal is folded repeatedly and forged again until the desired quality and amount of metal layers are obtained.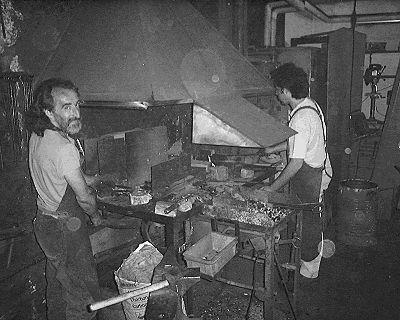 The blade smith workshop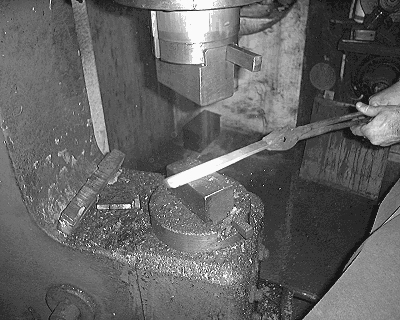 An "easier" way of making Damascus steel consist in using a pneumatic hammer to improve the homogeneity of the steel and hence its overall quality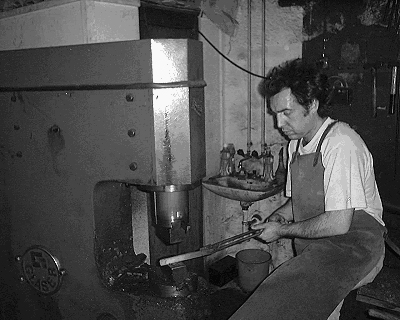 Jerome Domingo (one of our most skilled craftsmen) seen here during a forging session at François Morier's workshop in Switzerland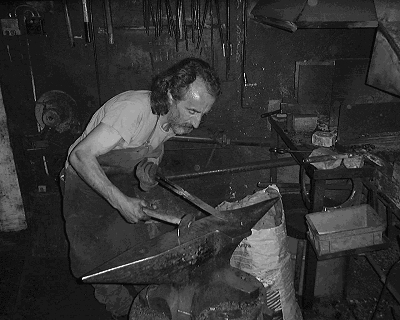 An other forging session at François workshop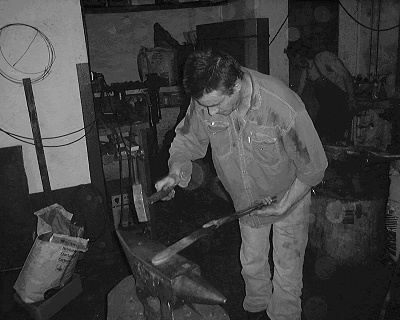 François Morier , blade smith and maker of Damascus steel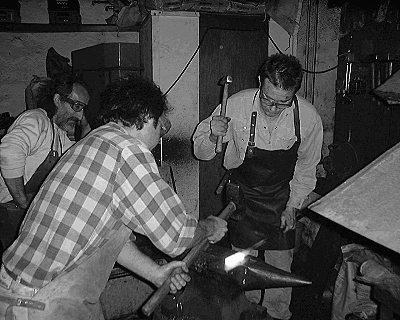 One man working with a light hammer indicates his fellow workers where to hit the metal, with an much heavier hammer. Coordination and synchronization are a must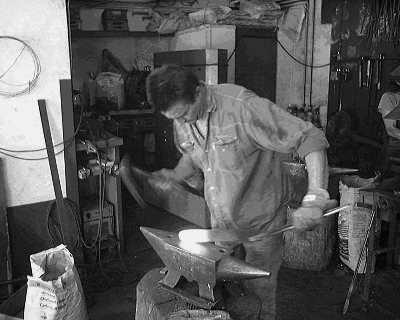 François Morier, busy forging the tip of a Bowie blade
Engraved spring